BEYOND CONTROL︎︎︎


A Rope is a mean of survival to mankind, in the individual as in the social scale. The rope is being used for "gathering" but also becomes a separating tool, a limiting instrument. Its material significance to humans underlines a complex network of dangers, accidents, and existential obligations. Today the need of survival is decontextualized from its origins and is creating a hyperspace for explorations, interweaving its symbolic and aesthetic dimensions to open up a space for myth and ritual. Through an anthropological approach, Beyond control examine how power condenses in the material and metaphor "Rope".

Calling for a contemporary myth along the material of the rope, the team worked with archetypes. It became unavoidable to discern our relation to these archetypes today, asking if we can find some sorts of original roots to what we represented or embodied when entering these forms. The mythical dimension of the work needed to be a collaboration of spirituality and science, both perspectives moving the group to take specific aesthetic decisions. The rope easily connected our private present to the cultural histories of gender, colonization, sexuality, and morals of punishment.

Unconscious at first, the performance Beyond Control actualizes a journey into "the art of losing control" (Jules Evans, 2017), entering through the embodiment of different cultural references to the power of ropes, each connected to the performers' personal backgrounds. This individual research then makes spaces for a group merging, giving (and taking) a safe space for letting go of control. From there, the collective can formulate models of the future – of how we become masters of our own mirrors, engineers of biomorphic clones and gods within centuries.
Choreography and direction:
Shiran Eliaserov
Performers:
Andre Lewski, Ardian Hartono, Volker Sobottke, Vanessa Cokaric, Jee Chan, Jessica Comis, Alma Dolev Goldenberg.
Composition & Sound Design :
Or Solomon
Choreographer assistance:
Gal Naor
Dramaturgy:
Valentin Schmehl
Light:
Johan Planefeldt
Costumes:
Shiran Eliaserov
Mentors:
Omer Fast & Frieda Schneider
Academic support:
Susanne Vincenz
Technical director:
Max Stelzl
Location:
Parochialkirche Berlin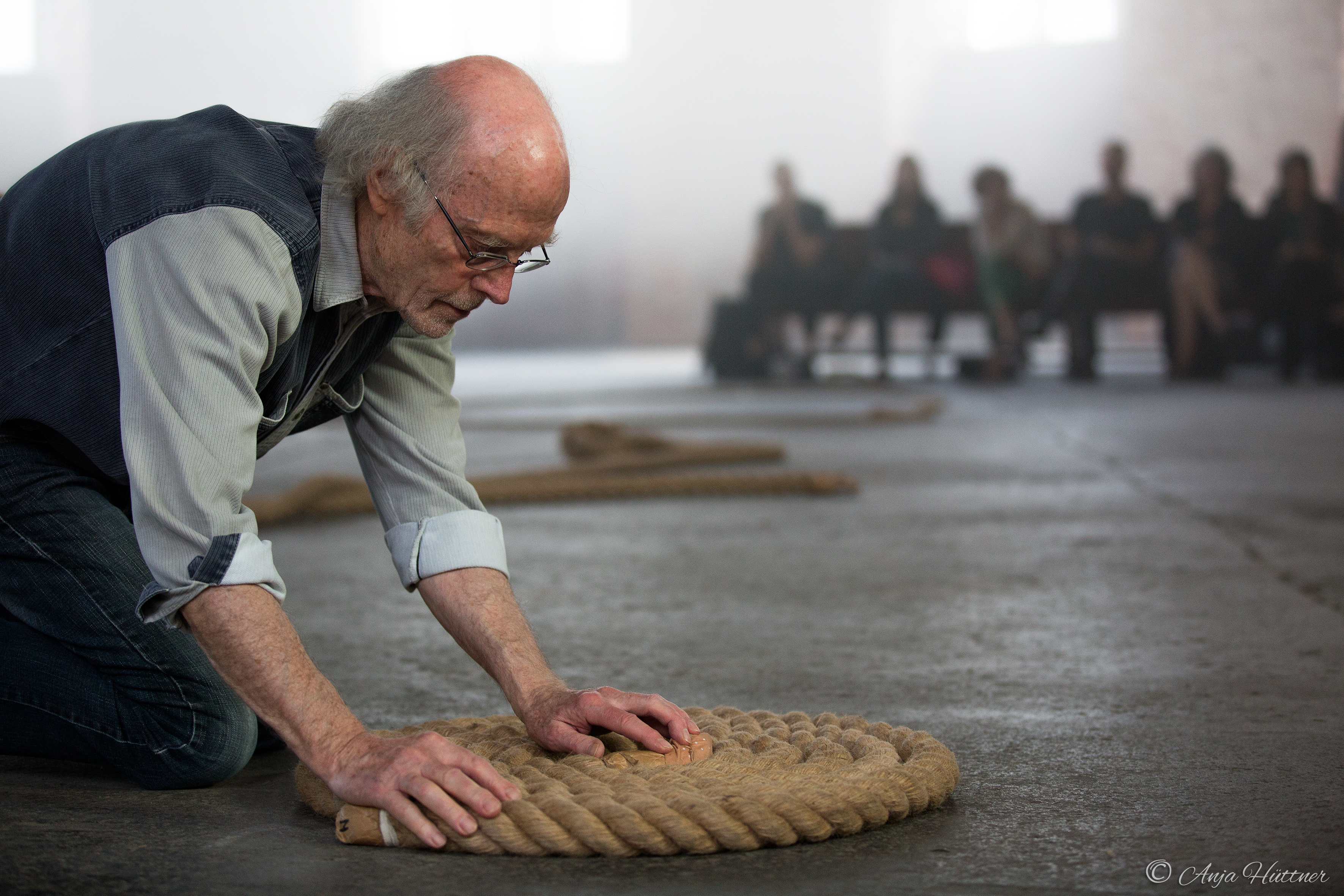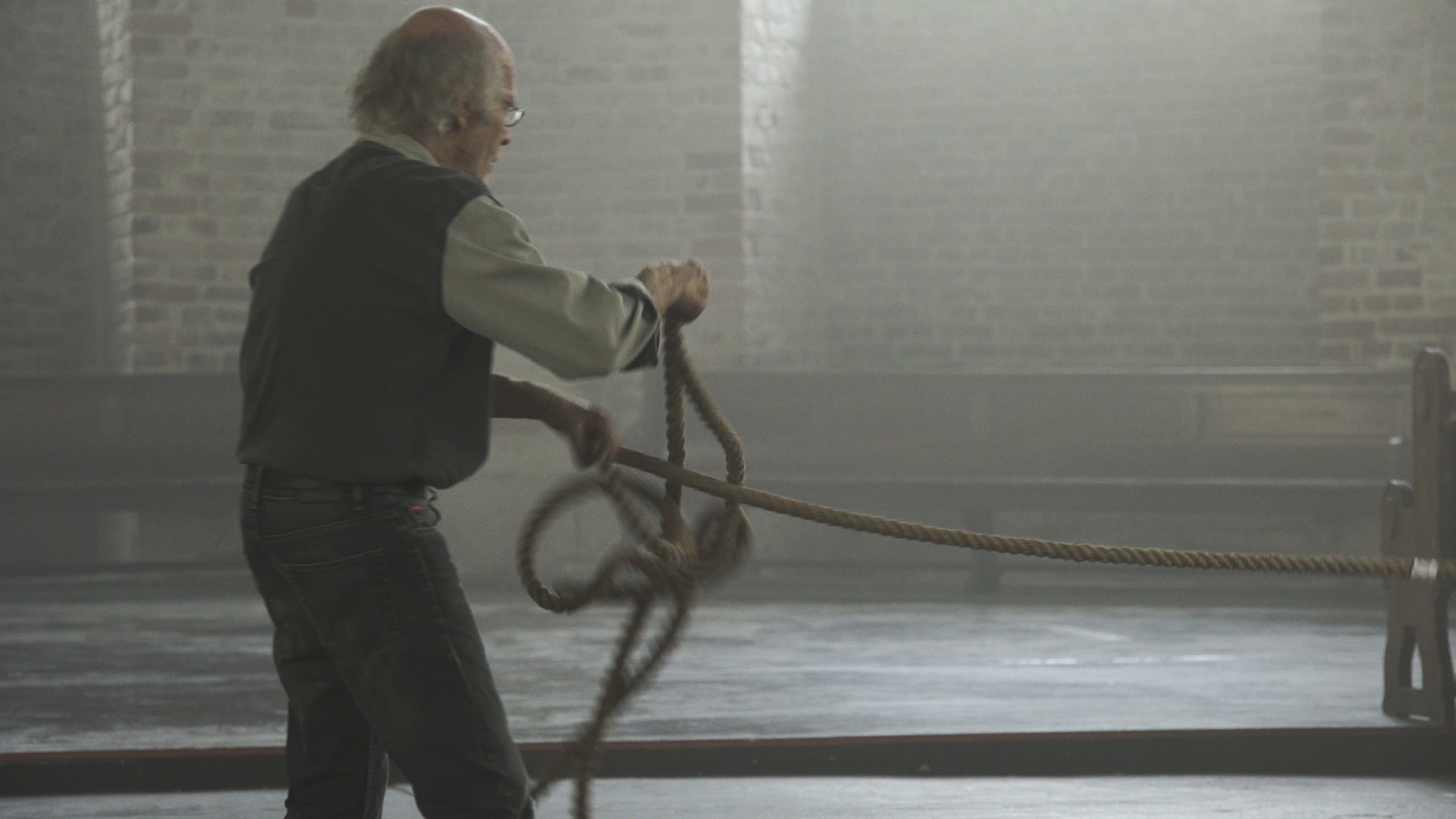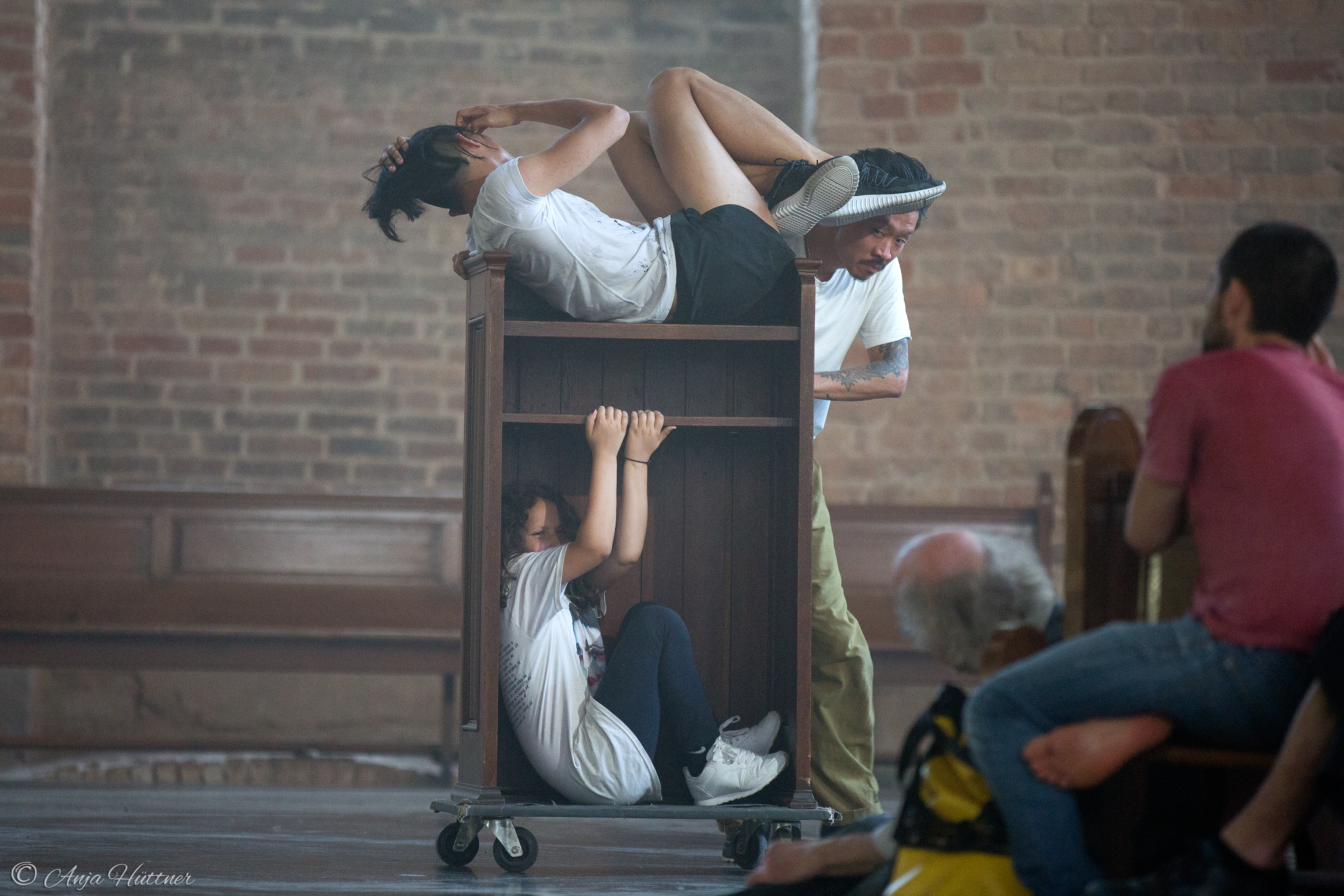 ︎ About
︎ News
︎ BEYOND CONSTRUCTED REMAINS
︎ ‏
שאריות מובנות CONSTRUCTED REMAINS

︎ BEYOND CONTROL

︎ THE EMPTY

︎ CONFIGURATION OF A BROKEN FIGURE
︎ THE WIND
︎ INVERSION OF A FUTURE
︎ Holytropic Films
︎ Workshops & Teaching
︎ Contact